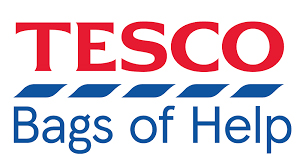 Thanks to funding from Heritage Fund and Tesco Bags of Help we can now provide new opportunities for Volunteers to not only learn how to fit wattle and make/apply daub, but also Medieval Style Timber Framing/Repairs.

Weekly sessions are on-going. Interested? Email Carole to apply.

Come and visit us on our Heritage Open Afternoon 2-4.30 on Saturday 7th September 2019


Like what we do? Make a donation to support the work of OBee Community Interest Company


COURSES CALENDER for 2019

As a leading social enterprise we specialise in the delivery of Timber Framing Restoration Skills, Timber Framing, Wattle and Daub and Lime courses for professionals, home-owners, self-builders, and anyone with an interest in getting hands-on with natural materials (or learning how to instruct a builder more knowledgably). IHBC CPD certificates.

We also run Natural Building Experience days to give you a taste of what we do. Accompanied children over 12 and groups welcome. Bespoke parties can be arranged for other dates.

Wise words from one local woman who has just discovered us!

Latest YouTube Video




EXCITING NEWS

- plans passed to reinstate 1580 Suffolk Long House in a 'like-for-like' manner. Enrole on a Timber Framing course with us, and get involved in this unique framing project.


To check availability on courses,

book a course

, discuss bespoke training, or arrange a talk
, please email or phone 01473-658193 / 07766-054042.


Vouchers for courses are available. They make excellent birthday, retirement or retraining presents.





Subscribe to our mailing list

and receive all the latest offers on courses, volunteer tips and highlights, stories about the project, AND we'll enter you for a competition to win a one day course with us.







July 17th 2019 OBee CIC wins Greenest County award. The Valuing Water award was in recognition of our water-free compost toilets and rainwater harvesting. These initiatives help visitors, volunteers and trainees see where our water comes from and hopfeully encourages the reduction of water use elsewhere.



Grandpa passes his skills down to his grand-daughter. Keeping old skills alive and relevant to the 21st century ..... whilst learning from the past how to build a greener future (and keeping fit at the same time)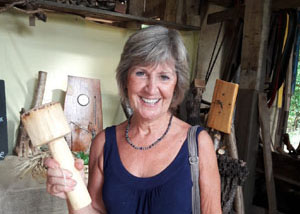 Retired? Looking to learn a new hobby? Live within 10 mile radius of Orchard Barn (Ringshall)? We have some funding from the Pargiter Trust to provide FREE training in Greenwood work. Starts September 26th 2019. Please email Sarah if you are interested.